Hello everybunny!
A little bit about mine buns. Younger first. Sherlock wil be one year old 20.2. hip hip hura. He alredy had 2 dentals behind him. One at the age of 6 months when he was neutered. And then I was observant enough to see he became a bit of messy eater. He had another dental last month. He is contained to hallway with invitation to kitchen area. Not free roamed as he gets in too much trouble at this point.
I am his third owner. Why third? well young kids wanted a cute little bunny. Korona time here we come....THe got bored. Give him to bunsitter while they went on hollidays in the summer...They did not want him back. So...The call came "URGENT NEED OF HOME".... SUre. Bring him.
He is 2 lbs and a change, crazy little fella, running around, singing Don't stop me now and also Do not touch...Slowly we are getting there where he can be touched and stroked, Grooming is hard to do, cliping nails mission impossible-vet to the help.
But he is a cutie pie.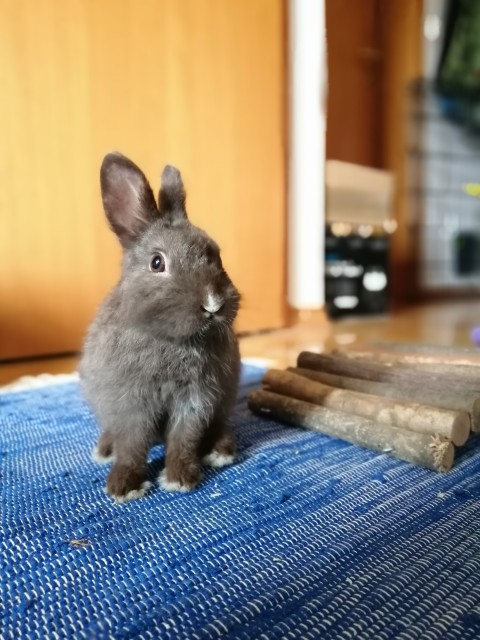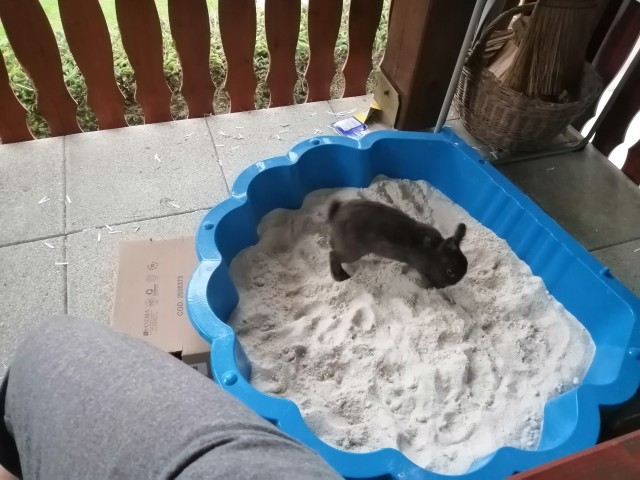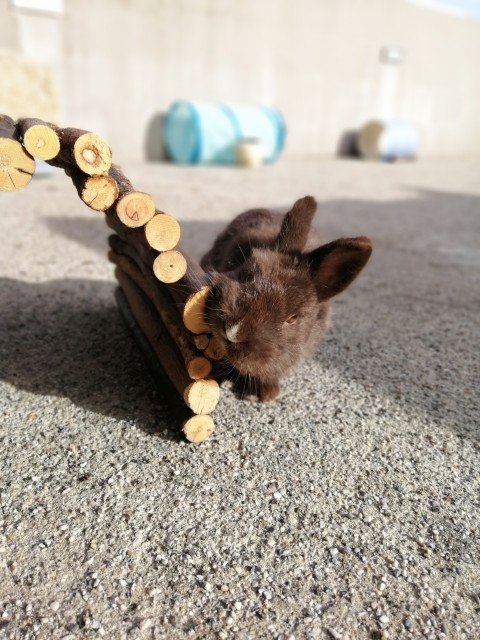 And Brko. 5 year old mini rex mix, velvet fur and aprox 2.8lbs. He is very cudly, lovabale and cutipie. Free roamed. In June he lost his bun wife. He grieved, i was making sure he eats, gave him TLC, and syringe of appetite buster. We got through. In november I noticed he is a bit less active, eats a bit less hay, smaller poops, one day he had discharge from one eye....Vet. X-rays. Shock. Roots of teeth are elongated, abscess in periorbital area. Extraction of 2 teeth, month of 2 types of antibiotics, 2 types of pain meds, eye gel...My little champ was happy and bouncing like crazzy. Now I just talked to the vet-jup. He needs check up under general anesthetic. He is drooling again, he is a bit less active, he declines hay but still eats soft food and pellets.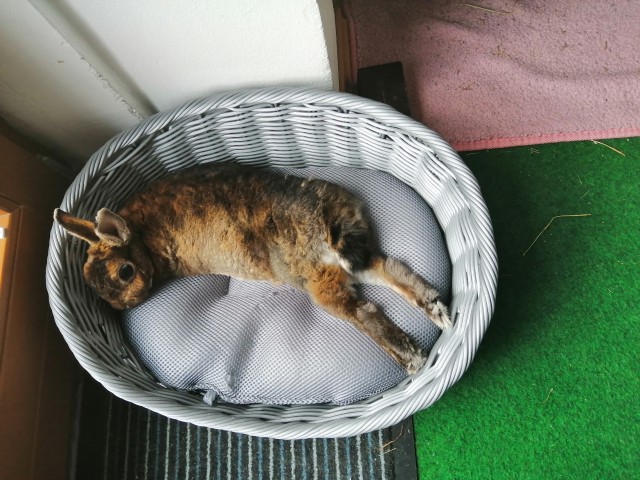 Do you see mesh? Little rascal Sherlock got the invitation to the kitchen, so we can get to know eachother withouth fighting.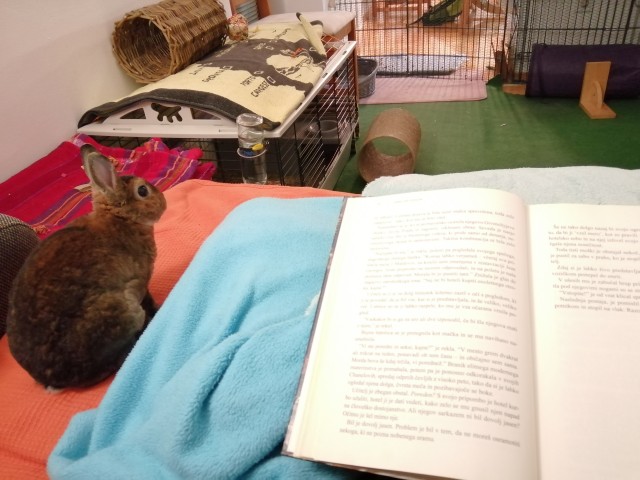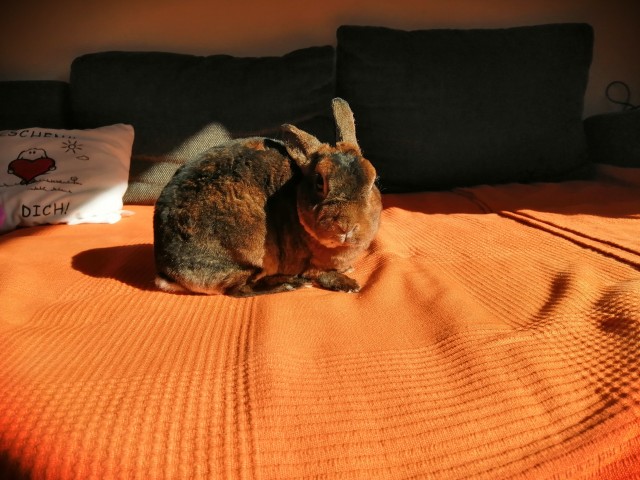 I rock at theese! Figured out before the dog did!